Conference "Glaciations and interglacials in Poland – current status and perspectives of research" June 16-18, 2023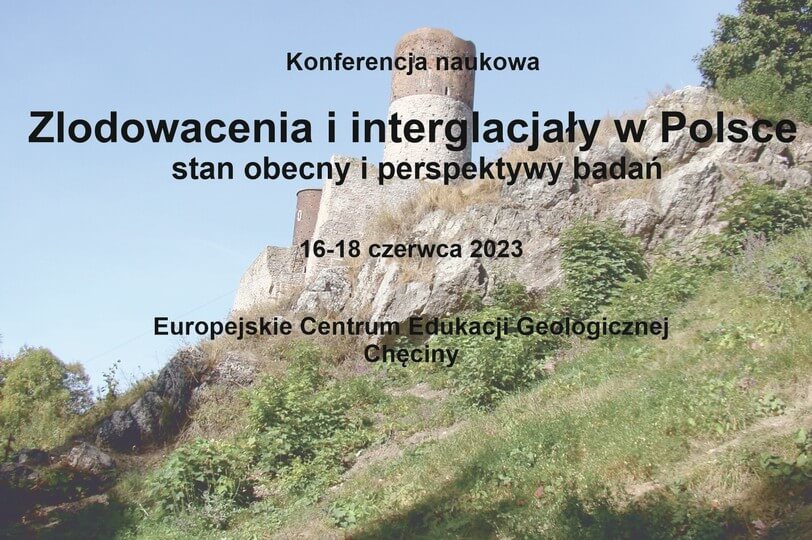 The conference is organized by the Chair of Climate Geology of the Faculty of Geology, University of Warsaw, on 16–18 June 2023 at the European Centre for Geological Education (ECEG) in Chęciny.
The conference is focused on results of the recent research of the Quaternary in Poland and Central Europe, as well as on a creative discussion of the current state and challenges of the Quaternary
stratigraphy. The conference will provide an opportunity to deepen mutual contacts between the scientific centres involved in the Quaternary research and will be an excellent opportunity to honour Professor Leszek Lindner, his many years of scientific activity and 85th Anniversary.
Detailed information is available at: http://geo.uw.edu.pl/zlodowacenia2023.